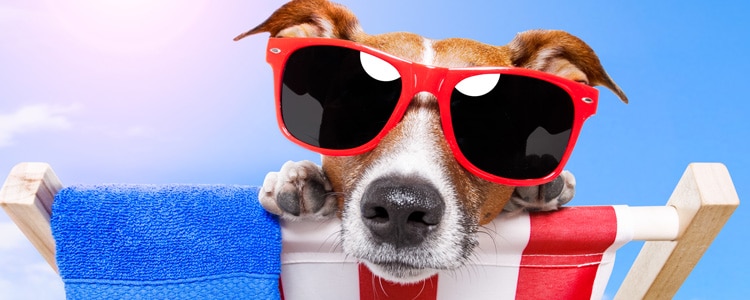 Looking for pet friendly holidays? Read on.
Going on holiday is for most people a family experience, and for many, that includes their furry four-legged best friend. Very few holiday park websites have listings for pet-friendly holidays, so we've decided to create our own to save you some of the hassle of looking for somewhere that will accept your pooch for a break or holiday.
Please note that in the holiday parks listed below not all accommodation offered will accept pets. When clicking the check availability you will be directed to a page with a list of available places. Please ensure that the exact accommodation that you choose allows canine buddies.
If you have taken pets away before then you will be aware that it's not just onsite acceptance that matters. You may find pet-friendly accommodation, but the nearby beaches prohibit dogs in certain seasons. If this does matter to you then perhaps it is best to choose a park, check availability, then see if there is a dog-friendly beach nearby. Then you can always go back and confirm a booking.
The list below does not include the full 472 locations we have access to. If you want to see the full list click here. You will be taken to a page that not only list all the parks, but will also help you choosing your holiday by adding other criteria to your holiday. Want a pet-friendly holiday in Scotland with an indoor heated pool? Just use the filters to choose the criteria that you want for your perfect holiday or break. Enjoy!