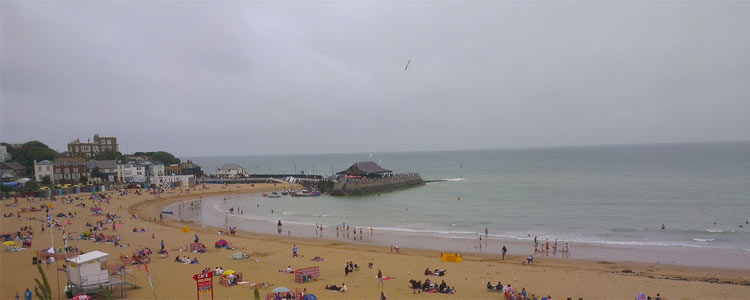 On the South East coast of England you'll find the historic county of Kent with miles of coastland, and many major towns too. Kent has plenty to offer, from stunning natural landscapes to historic towns and villages, making it the perfect destination for a caravan holiday. Within the local area there's plenty to see and do, and that makes for perfect holiday days out.
Dickens World
Whether you're a fan of the author, or simply interested in Victorian England, Dickens World at Chatham Maritime in Kent is a simply wonderful day out for all the family. Whether you've read the novels, or just enjoyed the movies, you'll know how magical, and sometimes dark, Dickensian London was, and with the grand tour, you can recapture the essence of his inspirations, his life and get a picture of what life must have been like back then!
It's a whole day out, but don't worry, as there's a restaurant on site, plus the main features of Dickens World, all you have to do is book your grand tour!
Opening times and tour times vary throughout the year at Dickens World, and you will need to book your selected slot before you go, so check the website, tally it with our holiday dates and book this perfect day out for all the family www.dickensworld.co.uk
Groombridge Enchanted Forest
A family holiday isn't a holiday until you've dragged the kids around exploring and walked their legs off and there's all that and more on offer at Groombridge Enchanted Forest where you can explore, enjoy, eat and shop for an entire action-packed day out.
The Tolkeinesque forest is part 90% nature, 10% landscaping, making it perfect and accessible for all the family, but it's so much more than just a magical forest. There are landscaped gardens to explore, and many animal residents including birds of prey too. Stop off for a rest and a bite to eat in the restaurant, and make sure you visit the shop before you leave for an interesting range of products produced at the forest itself.
Groombridge Enchanted Forest is about 4 miles from Royal Tunbridge Wells, so it's easily accessible from the whole county. The grounds are open every day during high season, but only at weekends during low season. You can check their website to plan your trip and see what's happening during your holiday. www.groombridgeplace.com
Canterbury Roman Museum
The Kent area is littered with Roman artefacts and remnants of a time long gone and if you have an interest in the history of the local area then the Canterbury Roman Museum is an essential day out during your holiday with plenty to see and do.
As soon as you walk in through the pillared entrance your magical journey back 2,000 years has begun. Explore the museum, see Roman artefacts, take a guided tour or visit during one of the events of exhibitions held regularly at the museum.
The museum itself is in the town of Canterbury making it accessible from wherever you are holidaying in the Kent area. Its location also means that you can combine the day at the Roman Museum with a trip around Canterbury Cathedral and a trip around the historic town. The museum is open all year, but you can check special upcoming events and exhibitions at the website. www.canterbury.co.uk
Dover Castle and Wartime Tunnels
A castle has stood on the site of Dover Castle since the 1160s and that makes it an essential day out for any would-be historian visiting the Kent area. The medieval fortress and Great Tower are formidable sights up close!
Any tour of Dover Castle isn't just about the castle though, there's so much to do and see. Re-enactments take place many times throughout the year, allowing you to immerse yourself in the drama of Dunkirk, and the underground hospital in use from 1941 is plenty to stir up the senses, and no visit would be complete without a tour around the secret wartime tunnels used many times through history from Napoleonic times through to the Cold War.
The castle operates limited opening throughout low season, so before including it in your holiday itinerary, make sure you've checked all the opening times and details too. www.english-heritage.org.uk