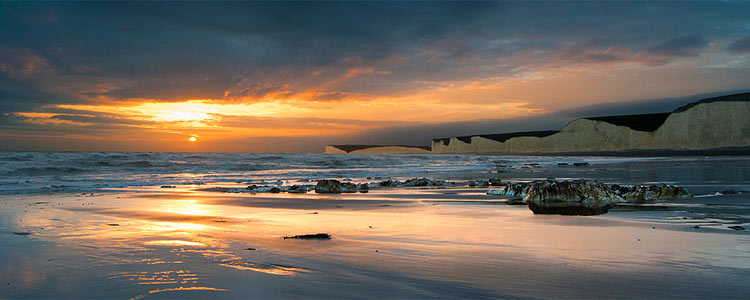 Sussex Holiday Parks
England it gets more sun than most places in the UK, and it also has below average rainfall, although in summer there is the odd thunderstorm which clears the air. A very old county steeped in history, there are plenty of attractions to visit, as well as quiet and quaint well-preserved little villages inland. Along the coast you will experience the charming English seaside resorts, as well as quiet stretches of beach.
For the active holidaymaker there are plenty of opportunities to flex their muscles rowing, cycling, and engaging in high octane sports. For nature lovers there is plenty to discover, and for families there is usually enough at the holiday parks themselves to keep the kids busy, along with those cherished and well-remembered trips to the beach. Maybe not the most talked about holiday destination, but, a hidden jewel and one of the best.
This section has information on the most popular caravan parks in Sussex. If you are looking for a holiday in Sussex, the pages listed below should have all the information you need to decide which resort to stay at, as well as links to check availability, and book a holiday or short break.
The links below contain information on caravan parks and the surrounding areas with details of facilities, what's going on at the site, and what there is to do in the local area. Because we advertise parks from all the major operators the list below has a wider range of holiday parks to choose from, giving you the best opportunity to choose a holiday that is right for you. Just click on the links below to find your perfect weekend break or holiday.
Featured Sussex Caravan Parks
Take a look at the popular sites in the area below, choose you resort and park: