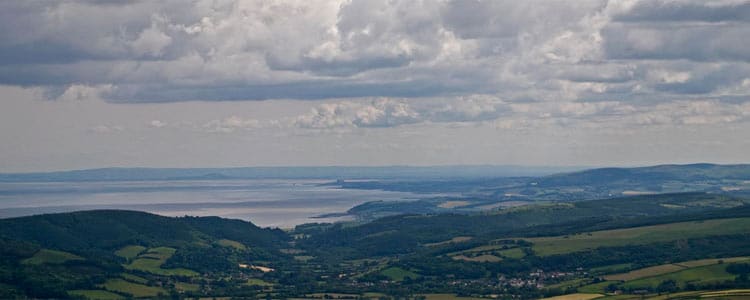 If you fancy getting away from your caravan park and want to know what there is to see and do in Somerset the list below offers some ideas of places to visit on your holiday.
Glastonbury Tor
There's more to Glastonbury than the festival. At over 500 feet high, the Tor is one of England's highest towers. What it actually was is still a big question as no-one really knows who built it and why. If you do plan visiting it please not that it is on a bit of a hill, and may be a bit too much of a walk for some people, but for others it's a refreshing walk to a great bit of imagined history.
The town of Glastonbury itself is a lovely small quaint distraction, with pubs and plenty of boutiques. The 'hippy element' is there but this is more reflective of the area's mythical past than it's hip present. Whether you're new age or not, it's a lovely place and well worth a day trip. www.visitsomerset.co.uk
Brean Leisure Park
Brean Leisure park has got everything you need for a fun filled day out for all the family. here are over forty rides at the park including roller coasters from some scary thrills, and less scary ones for the smaller children. If you're looking to keep trim on your holiday there's a 25 metre heated indoor pool on-site, and during the summer season an outdoor splash pool with water-slides.
Entertainment at the park includes children's acts and family entertainment. For the grown-ups there is a pub, as well as several restaurants. The park is just around the corner from miles of sandy beach so this may be a great location for a proper day of activity to tire the kids out. www.brean.com
Wookey Hole
Wookey Hole is more than just Britain's most spectacular caves. It is that, but it is now a full on set of attractions to entice visitors who may not just want to look at the inside of a cave. The caves themselves are home to the legendary witch, and are a fantastic spectacle on their own.
The Valley of the Dinosaurs has several full size recreated dinosaurs that will really spark the kid's imagination, as well as some adults. If you manage to make it there on a weekend or bank holiday there is a new circus show. There are also circus skills classes on offer, but ring ahead for details.
No problems if it's raining, as the park has the largest indoor attraction in the south west, the Monster Mill. There's a penny arcade, clown town, crazy mirrors and much more. In all Wookey Hole has got enough to keep the family busy for the whole day.www.wookey.co.uk
Brean Down
If you fancy a healthy day out, away from fairgrounds and penny arcades then Brean Down is a lovely peaceful day-trip. Owned by the National trust, Brean Down is a dramatic cliff, 97 metres high, overlooking the sea and the beach.
There is a Roman temple and Palmerston Fort to explore before spending your time relaxing on the beach. There's a cafe on the beach, but this is more of a picnic type of break. Pack your bucket and spade, and a flask for some relaxing and picturesque outdoor fun. www.nationaltrust.org.uk