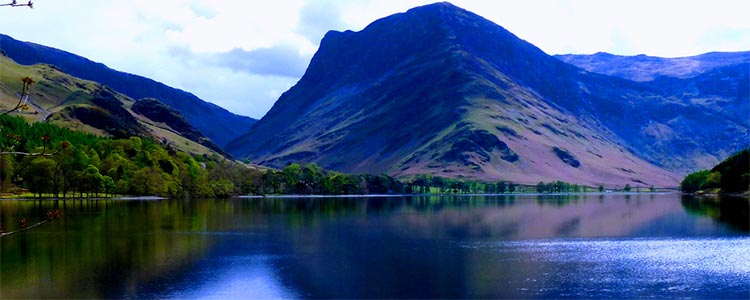 If you fancy getting away from your caravan park and want to know what there is to see and do in Cumbria the list below offers some ideas of places to visit on your holiday.
Hutton in the Forest
It's nice to get a bit of culture in while you're away, somewhere you can just stroll around peacefully and relax, using nothing but your eyes and your feet. Visiting stately homes is a bit like buying a lottery ticket, you get to dream vicariously about how the other half live, but still it's a nice escape.
Hutton in the Forest is one of those peaceful distractions, with a huge house to explore and some lovely gardens. The architectural style mimics a castle in places, so you can tell the younger kids they've 'sort of' been to a castle as well.
The gardens are probably a high point for many, if you go at the right time of year they are awash with colour. Children go free, but there is a charge for adults. Light lunches are available in the tea rooms. www.hutton-in-the-forest.co.uk
Lake Windermere
It would be absolute madness to visit the area without visiting the lakes. They are one of the UK's inland marvels along with the lochs of Scotland. It's a marvel just to be there and soak up the beauty and magnitude of the area.
It's England's biggest lake, over 10 miles long, so obviously you are not going to cover all the distance in a day. But, you could get to see most of it if you take a cruise, they last from between 45 mins and three hours.
If you fancy sailing under your own steam there are opportunities to hire your own watercraft, which is another great way to relax and have a bit of fun in this stunning environment. www.visitcumbria.com
South Lakes Animal Park
Zoos have thankfully changed so much over the years and now it doesn't feel so bad to take the kids there, as let's face it, the kids love them, and they also get to take in a bit of informal education. The animals are kept in large enclosures, although there are plenty of opportunities to get up close.
There are many animals that can be hand fed, including wallabies, kangaroos, and emus, which goes a bit further than hamsters and goats when it comes to credibility with the kids. There are other animal feeding times which shouldn't be missed, although feeding the tigers is best left to the professionals.
Probably the best time to visit is when the troop of one hundred or so lemurs can be fed, definitely guaranteed to please the kids. There are many more animals and things going on at the park, just click on the link to see what's happening while you're in the area. www.dayoutwiththekids.co.uk
World of Beatrix Potter
The World of Beatrix Potter is one of the areas most visited tourist attractions, so, it's obviously got something good on offer. This one may appeal to adults who remember it as a child, as well as the kids who can't fail to be delighted by an imaginary land inhabited by fluffy little creatures.
Being as the attraction is based on a book there are obvious educational and fun things for the kids to do, including an activity booklet, and painting ceramic figures. The shop has loads of cute fluffy and ceramic characters from the book for sale, so if nothing else, it's a good place to pick up some holiday presents for the folks back home. www.hop-skip-jump.com