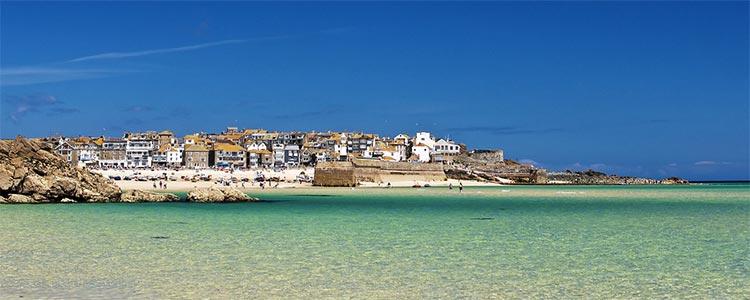 Buy A Caravan In Cornwall
Haven offers a range of both new and pre-loved caravans for sale at their site – before you try the auctions below, have a look at what they currently have on offer.
Haven Caravans for sale in Cornwall
The list below contains the most up-to-date auctions for static caravans in Cornwall. If you see anything you fancy, just click on the link to be taken through to the full item listing on eBay.
Please note: All auctions listed on this site are run by third parties. We are not attached to any of the auctions in any way. We cannot be held responsible for any issues that may arise if you purchase via these listings.
Why Buy A Static Caravan In Cornwall?
Cornwall is a captivating place steeped in Celtic history, where weather is often fine well into Autumn, allowing visitors to enjoy a long season at their leisure. With its sheltered coves and clear blue waters, it draws expel from all walks of life. There are over 100 caravan sites in Cornwall and the majority of them enjoy a 4 or 5 star rating. However, you may be well advised to visit the locations you are considering buying in rather than being attracted by van prices as settings do vary considerably.
About 80% of Cornwall is surrounded by coast and dotted with harbour towns and fishing villages. The UK's surf capital of Newquay has a choice of 11 stunning beaches, and further north, nestled on the Camel River Estuary is Padstow, with no less than 7 bays in close proximity to one another. Crantock Park at Newquay is one of the quieter parks which sometimes has caravans for sale, and its sedate atmosphere may appeal to some.
Then there's St. Ives which is teeming with artists who are inspired by its bright, subtropical climate. At Penzance, St. Michael's Mount casts a watchful gaze down onto a colourful promenade and here River Valley Holiday Park, set in an impressive 18 acres of woodland, could be a good place to enquire about static sales.
To the south, visitors flock to the idyllic fishing port of Looe for its mackerel fishing, crabbing and gourmet eateries. Tencreek Holiday Park boasts the closest proximity to the picturesque town and has a lot of facilities that may please.