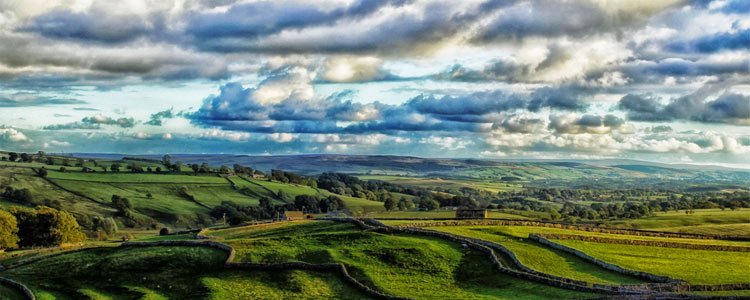 Buy A Caravan In Yorkshire
Haven offers a range of both new and pre-loved caravans for sale at their site – before you try the auctions below, have a look at what they currently have on offer.
Haven Caravans for sale in Yorkshire
The list below contains the most up-to-date auctions for static caravans in Yorkshire. If you see anything you fancy, just click on the link to be taken through to the full item listing on eBay.
Please note: All auctions listed on this site are run by third parties. We are not attached to any of the auctions in any way. We cannot be held responsible for any issues that may arise if you purchase via these listings.
Why Buy A Static Caravan In Yorkshire?
Yorkshire is the largest region in Britain and boasts over 250 campsites to date, and new ones are popping up all the time. It's an area that has ben re-developed a lot in recent years, and being a destination that reliably grows in popularity every year, it could be a worthwhile place to invest in a static caravan.
Scarborough is undisputedly the largest coastal resort in North Yorkshire and is characterised by its sweeping double bays. You can find a little more solitude at North Bay, as South Bay is often considered to be the busier of the two. This is a really stunning spot and it appeals to culture enthusiasts who come for the Jazz Festival as well as nature lovers who flock to its miles of golden beaches and wonderful attractions such as the Seal Rescue Centre.
Other resorts such as Whitby, Bridlington and Grimsby are great places to explore. Their rugged cliffs, blue flag beaches and cobbled streets where you can hunt for antiques or peruse the artisan shops, promise all sorts of treasures for the visitor. And leaving the coast and heading inland there are the renowned Yorkshire Moors & Dales to plunge into, which are often considered to be the greenest, lushest parts of the country.
One of the most action packed parks that may suit an active family is Cayton Bay Holiday Park in Scarborough. It's a non-stop hive of activity and fun has entertainment galore and is popular with many. Why not get in touch to enquire about their static caravan sales?
Barmston Beach Holiday Park in Bridlington is a good example of a family park within reach of the Dales, so you can enjoy both land and sea. Alternatively, if it's peace and quiet you're after, Hawkswicke Cote Park in Skipton is in the heart of the Dales and could offer the tranquility you seek.