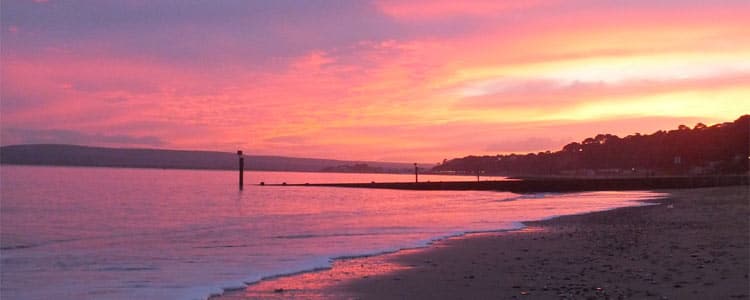 When you think of traditional seaside resorts, Southend-on-Sea might be one of the first places to spring to mind, and it isn't the only traditional resort in the Essex area. With beautiful countryside, sweeping long beaches and many a Victorian Promenade, Essex is popular with those trying to recreate the memories from days gone by, and as a popular holiday destination it's crammed with days out and things to do.
Sealife Adventure Aquarium
For family rainproof fun, the Sealife Adventure Aquarium is a fun filled day for all ages! The centre features over 40 displays featuring marine life from all around the world and is a full day out for the entire family.
There's plenty to see and do, and with exhibits on throughout the year, you never know what you might 'catch' the next time you visit! They say there's plenty more fish in the sea, well there's so many fish at Sealife Adventure Aquarium that you won't know where to look next!
No matter what time of year you visit Essex, Sealife Southend is always open, but they do change their opening times throughout the year so it's best to check what's available, and what exhibits are on too. Handily situated right in Southend making it accessible wherever you're holidaying in Essex! www.sealifeadventure.co.uk
Colchester Zoo
Colchester Zoo is one of the finest in Britain, so if you are holidaying in the Essex area, it's worth slotting in a day out! With over 250 species set in over 60 acres of parkland, you can get up close and personal with animals from all around the world.
With all the big animals, and plenty of small ones too, Colchester Zoo has plenty to offer the entire family, and while it's not exactly rainproof, it does make a great day out for those days that definitely are not beach days. Travel the wilds of Africa, or head to the children's zoo for some hands on fun. There's even a Discovery Centre, Theatre and Children's Safari too!
Colchester Zoo is open all year around, but with daily exhibits and special events throughout the year, and animals who have different seasonal routines, it's always best to check all the details to decide the best day of your holiday to make a zoo day! www.colchester-zoo.com
Colchester Castle Museum
Off the attractions list for a while due to a major refurbishment, Colchester Castle Museum reopened in the spring of 2014 and has undergone some huge improvements and a massive restoration.
The entire castle is a museum, this is no ruin to climb around, it's an entire day out exploring 2,000 years of history. You can explore the galleries, touch and feel real Roman pottery and learn about some of the living of the day. Find out about the rise and fall of Colchester and take advantage of the child friendly tours and exhibition while walking with the ghosts of the past!
Colchester Castle Museum is easily accessible from much of Essex and if you've come to the area looking for local history, it's one for the itinerary. The castle is open for most of the year, closing for Christmas and New Year, but opening times do vary so check before you set out. www.cimuseums.org.uk
Brentwood Park Ski And Snowboard Centre
Skiing might not be the first thing you associate with a sunny seaside holiday in Clacton-on-Sea, but if snowboarding and skiing is your thing, Brentwood Park Sky and Snowboard Centre is the place to do it.
There's qualified instructors, so whether you're brand new to the slopes, or experienced, you can go along for a fun day out. The centre overlooks more than 50 acres of beautiful countryside and woodland and is a great day out for all, and all abilities too.
Whether you're looking for some fun and giggles, to brush on your winter skills or prepare for a ski holiday in the future, this is a great little feature of the South East offering a comprehensive experience.
The Ski and Snowboard Centre is open all year and through high season stay open quite late in the evening. Full details, information and price list are available on site so it's best to check before you plan it into your holiday. www.brentwoodskicentre.co.uk