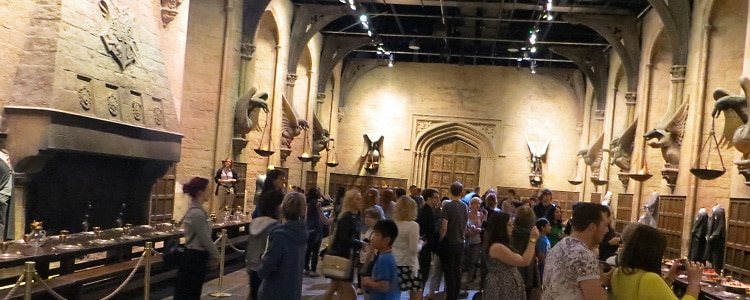 Last year Visit Britain, the UK's tourist promotion people, reported that domestic day trips were at a five year low. This could be for any number of reasons – bad weather, more foreign holidays, too much time in front of screens – because it's certainly not for a lack of Great British attractions.
There are brilliant things to do all around the UK, most of them offering brilliant value entertainment, engagement and even education for the whole family.
Our list of 10 Great British Days Out will help you start pulling your weight and getting those statistics moving in the right direction for summer 2016.
1 – Honister Slate Mine, Cumbria
The Lakes have loads of natural attractions, and Honister Slate Mine adds a dash of adrenaline to some of the UK's best loved landscapes. You'll need quite some nerve to walk the Infinity Bridge, a 1,200 foot high knee-trembler, but there are a range of attractions here, including gentler challenges and plenty for youngsters to enjoy. In bad weather, there are miles of caverns to explore in one of Britain's few working slate mines.
2 – National Railway Museum, North Yorkshire
Poor quality train travel really raises our hackles. And there's a reason. We were historically spoiled! Britain invented the railways and took them around the world. Some of that glorious history is celebrated in the wonderful – and wonderfully free – collections at York, and the lesser-known branch of the museum in Shildon, County Durham. Children can enjoy model railways and anyone interested in our history will love the huge, majestic machines on show.
3 – Pleasure Beach, Norfolk
It might not have the blockbuster rides of some of the nation's bigger theme parks, but Pleasure Beach is a cracking seaside day out in Great Yarmouth with some real traditional charm that'll please the nostalgic amongst you. There are thrills though, not least in a 70-ft vertical sky drop ride, a pirate ship ride and those old favourites the dodgems. The 1920s roller coaster and 1901 carousel will bring memories flooding back for older visitors.
4 – Warner Bros. Studio Tour, London
Is there any kid who isn't mad on Harry Potter? The schoolboy wizard has sold more books than God – literally outselling the Bible! This studio is where much of the movie magic was conjured and many of the original sets and props are here for fans of Daniel Radcliffe and Emma Watson to enjoy. All washed down with butterbeer.
5 – Portsmouth Historic Dockyard, Hampshire
There's a new £27-million museum built around the Tudor warship the Mary Rose in this fascinating day trip that helps explain how maritime power made a tiny island off northern Europe into the greatest superpower the world has ever seen. Nelson's HMS Victory and HMS Warrior 1860, Britain's first ironclad fighting ship. This summer a special exhibition explores the submarines of World War One.
6 – Paignton Zoo, Devon
It'd be great if every zoo had a story like Paignton's, which was founded in the 1920s by an eccentric millionaire. He did a great job, providing a fantastic environment for the creatures who live on the beautiful Devon coast, including a swamp for the crocs, six separate habitat areas. The modern zoo has a daily events programme that includes bird shows and scheduled feeding times.
7 – The Battle of Bannockburn Visitor Centre, Stirling
This fancy new visitor centre was opened to mark the 700th anniversary of the battle in 2014. Still an important touchstone in Scottish history, the victory of Robert the Bruce's armies over Edward II's English forces is powerfully told with the latest 3-D technology, computer strategy games and living history performers.
8 – Anglesey Sea Zoo, Isle of Anglesey
A very environmentally conscious little attraction that has lots of educational value as well as plenty for youngsters to enjoy like radio-controlled boats and bouncy castles. Among the residents is a local octopus, who hasn't yet managed to emulate Inky, the New Zealand eight-legged escape artist.
9 – Slimbridge Wetland Centre, Gloucestershire
Founded by the great Sir Peter Scott, the birds still come flocking to the wetland habitats he helped to save. As well as thousands of feathered visitors there's a children's area called Welly Boot Land, where kids are encouraged to have lots of wet, messy fun.
10 – Skomer Island, Pembrokeshire
The Welsh coast, with its unique all-the-way-round footpath is an established gem, and things get event better off shore. After the adventure of a boat ride from Martin's Haven keep your eyes peeled for seals, seabirds and even dolphins as you explore this isolated, truly natural attraction.