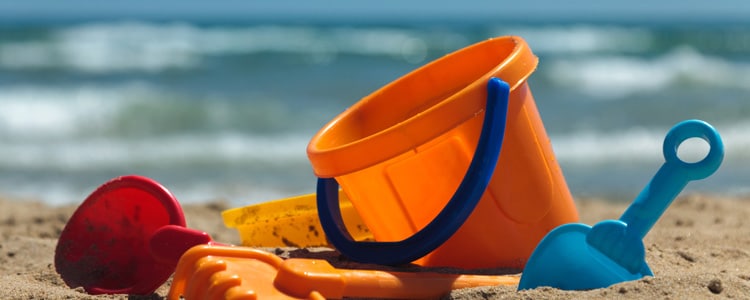 Skegness – Skeggy to locals and many visitors – used to be sold to the world with the famous slogan, 'Skegness is SO bracing!' These days the town's motto is: "A breath of fresh air" paying homage to that classic railway poster that didn't try to claim the Lincolnshire coast was some tropical paradise.
It's the big natural attraction of wide, sandy beaches, kept scrupulously clean, that's at the heart of what keeps people coming faithfully back to Skegness. It's very much a classic British seaside resort, with particularly attractive parks and gardens, and all the attractions you'd expect to find.
Travel a little outside the town and you'll find lots more to explore along the Lincolnshire and east Yorkshire coast, or down to the Wash. Nature fans, bird watches and lovers of watery activities have a world of wonders to explore.
Just inland you'll find the Lincolnshire Wolds Area of Outstanding Natural Beauty, beautiful rolling hills ringed by pretty market towns like Market Rasen and Louth.
Here's a top five things to do for the Queen of the Lincolnshire resorts.
1 – The Beach
It's Skegness's biggest and most obvious attraction and still as good as when the Victorians invented the sea-side holiday.
Massive, with clean sands, Skegness beach is a kids' playground with donkey rides and deckchairs, and it's possible to walk – or jog if you're in the mood – for long distances. Plenty of cafes on the seafront provide refreshment if you forget your picnic.
2 – Skegness pier
Every good seaside town has one, and while Skeggy's isn't one of the biggest, it's very good and offers some modern attractions alongside the penny cascades.
A 10-pin bowling alley is the main visitor attraction, there's a kids' adventure world, coffee shop and ice cream stores, and lots more for kids. It's also got an internet café, very good disabled access, and it's the base for carriage rides up and down the prom.
3 – Skegness Aquarium
Meet some of the occupants of the sea in this great little family attraction.
There's a good range of watery creatures, a kids' play area, a good café and pirates! Book online for a discount on entry and try to time your visit around feeding time to see the place really come to life.
4 – Gibraltar Point National Nature Reserve
There are important wetland habitats near Skegness and this place is a bird-watchers' paradise.
Terns are skylarks are two of the summer highlights, but there is resident and visiting wildlife all year round. There are good paths for walking and a new visitor centre will soon replace the building that was flooded in 2013.
5 – Natureland Seal Sanctuary
Great for smaller children, Natureland does important work rescuing orphaned seals from along the coast.
You can see the recovering seals, and help give them a brighter future by visiting here, where you'll also find penguins, meerkats, and lots of other small creatures it's possible to get up close and personal with.
Skegness is a great base for a caravan or park holiday, with a large number of parks built around the resort and up and down the beautiful coast.