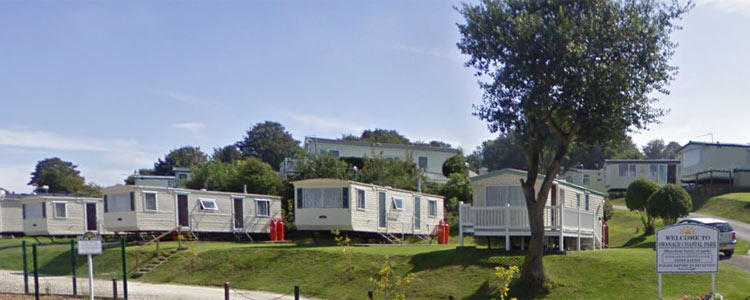 There's yet more news to confirm that fashion is catching up with what caravanners and park holiday fans have known for decades. A caravan manufacturer has been named one of the 1,000 most inspiring companies in Britain by financial chiefs. A lottery winner confirms that despite her millions she'd rather holiday in a UK caravan than in a luxury hotel in the sun. And millions – including many pet owners – are choosing UK staycations this year.
Kimberley Caravans and Motorhomes from Nottinghamshire has been named one of "1,000 Companies to Inspire Britain" in a list from the London Stock Exchange that picked out the fastest growing and most dynamic small businesses in the UK.
Kimberley's boss Chris Lowe confirms that 'vans are all the rage, reckoning much of the "really high demand" for the products he sells is down to massive improvements in design and comfort.
He said: "The products have really been modernised over the last few years – they're unrecognisable from a decade ago – and offer customers something very different to what their perception might be.
"The interiors and equipment levels look very desirable, with really modern kitchen and bathroom units that are almost similar to what you would see in a boutique hotel."
He also cites the cost of travelling overseas and better facilities at caravan parks, with spa facilities and lots for families to do.
One holiday maker who would agree that caravans come out tops, is lottery winner Gillian Bayford.
Gillian won £148million on a Euromillions draw in 2012.
Sadly, the win didn't bring instant happiness to the 43-year-old and her family. Gillian and her husband split up just 15 months after the win, though both are now with new partners.
One thing that does make Gillian happy though is a British caravan break.
"My kids prefer to stay in the UK and love to stay in a caravan somewhere," Gillian told The Sun.
"Why should I be swanning about?"
Why indeed. And a rather larger group of people are also picking parks over planes when it comes to their holidays.
Pet owners are suffering major-league stress when they head away on holiday leaving their beloved four-legged friends behind. Eighty-seven per cent of pet owners make checks on their pets when they're away, more than a quarter of them using modern technology like Skype to speak to their furry companions face to face.
And 82 per cent of pet owners have considered cancelling holidays because they couldn't find a safe haven for their pets. Even if they do, boarding fees can add up to £300-a-week to holiday costs for pet owners.
Caravan Holidays are perfect for pet owners, as long as you follow a few simple rules to ensure your pooch or pussycat and your fellow holidaymakers can all get along together.
Most caravan parks have lots of green space and are in rural or coastal areas that'll be a great break for your pet as well as the rest of the family.
Concerned pet owners could be among those Brits who are choosing to stay on these shores for their holidays. Recent research suggests a big increase in caravan holidays for 2016, and a 550 per cent increase in holiday bookings to Cornwall.
So if you do want to enjoy a summer break this summer it looks like it's a good idea to book early. Check out our park guides, our recent guides to Cornwall and St Ives, and these tips for pet owners.